Tuachan Amphitheatre – 15 minutes from Estancia Resort
In the spring of 1995, Tuacahn Amphitheatre opened its doors to share with its audiences Tuacahn's first musical theatre production UTAH! It was the beginning of a dream for Tuacahn Center for the Arts – a dream to heighten the arts, education, and the community it serves.
Now, in 2015, having produced more than 50 major musical theatre productions, hosting more than 150 concerts, showcasing hundreds of professional actors and musicians, educating thousands of students, involving thousands of community volunteers, and seating hundreds of thousands of patrons, Tuacahn Center for the Arts celebrates more than two decades of theater excellence!
Best of all, Tuacahn Amphitheatre is located just 15 minutes away from Estancia Resort. Estancia Resort's location on the western side of the city of St. George makes it easy to get to Tuacahn; which is located just northwest of St. George.
*Pricing for Tuacahn Center of Arts fluctuates for each event/performance. Please visit Tuacahn's Website for more information.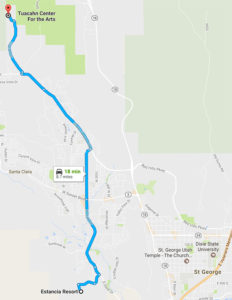 Musicals
Tuacahn Amphitheatre is best known for producing amazing musical productions with the spectacular red rocks of Southern Utah as a natural backdrop. The 2017 brings three fan-favorite musicals to the Tuacahn stage: Shrek the Musical, Disney's Newsies, and Mama Mia! See the 2017 Show Calendar.
Shrek the Musical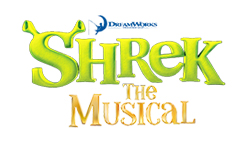 Show Dates
May: 26, 27
June: 5,7,9,13,15,17,19,21,23,27,29
July: 1,3,5,7,20,24,28
August: 1,3,7,15,18,21,24,30
September: 4,8,13,15,18,26,30
October: 3,7,9,12,20
Disney's Newsies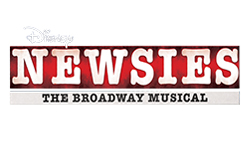 Show Dates
June: 2,3,6,8,10,12,14,16,20,22,24,26,28,30
July: 4,6,8,18,22,26,31
August: 5,9,11,14,17,23,26,28
September: 1,6,11,16,20,22,25,28
October: 5,10,13,16,18
Mama Mia!
Show Dates
July: 14,15,17,19,21,25,27,29
August: 2,4,8,10,12,16,19,22,25,29,31
September: 2,5,7,9,12,14,19,21,23,27,29
October: 2,4,6,11,14,17,19,21
Other Events
When not producing breathtaking musicals, Tuacahn Amphitheatre is a great venue for concerts, comedians, and even bull riders. The following events will be happening at Tuacahn in 2017:
Professional Bull Riders – April 7-8
Clink Black – April 27
Peter Cetera – April 29
Brian Regan – May 4-6